Home page > Airlines > Aigle Azur > Reviews on Aigle Azur > Review by azur
Review of a Paris Orly > Moscow Vnukovo flight on Aigle Azur
Written on 15/10/2012

Novice traveler
4 reviews

In-flight entertainment
6/10
Vol effectué en tant que pax, pour quelques jours de vacances dans la capitale Russe.
Ups and downs
Ups
Enregistrement rapide, proximité des aéroports des centres de Paris et de Moscou
Embarquement et départ à l'heure, équipage serviable et souriant, plateaux repas "petit déjeuner" bon et correct.
Downs
Pas trop de divertissement sur ce vol un peu dommage.
0 comment(s)
Please log in to publish a comment.
There are 4 other reviews on Aigle Azur

Novice traveler
Paris
5 reviews
6 flights
"Premier vol avec Aigle Azur ! Embarquement un peu long mais vol finalement à l'heure, PNC géniaux, souriants, dynamiques et attentionnés ! Très bon catering. J'attends mon vol (...)" Read more
0

0

Novice traveler
4 reviews

"Vol effectué en tant que pax - retour d'un séjour de Moscou - Très bon vol (...)" Read more
0

0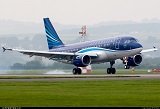 Occasional traveler
Metz
37 reviews
25 flights
"vol tres agréable avec le beau temps (...)" Read more
4

0