Home page > Airlines > Air France > Reviews on Air France > Review by Ken
Review of a Paris CDG > Warsaw flight on Air France
Written on 09/06/2013

Novice traveler
Varsovie
23 reviews
20 flights
In-flight entertainment
ND
Vol effectué le 30 mai, avec des conditions météorologiques d'un 30 novembre... Un vol avec beaucoup de turbulences, dans un avion assez vieux.
Ups and downs
Ups
Catering: sandwich assez bon
Cabine: propre
PNC : sans plus
PNT: Pro
Embarquement intelligent avec l'embarquement de la personne handicapée en premier et respect du sky priority
Confort des sièges: vieux, mais avec un pitch correct!
Temps de roulage: à ma surprise, il fut très court
A l'arrivée, j'ai vu pour la première fois le 787 de la LOT
Downs
Ponctualité: retard au décollage de 15 min
Retard à l'atterrissage de 30 min, du à un orage au dessus de WAW
2 comments
Please log in to publish a comment.
16/06/2013 at 07:14 PM
Ken commented:

C'est vrai. Un manque d'objectivité de ma part. C'est corrigé!

14/06/2013 at 06:43 PM
icarus75 commented:

Bonjour.
Dommage de pénaliser la ponctualité d'AF : le retard n'est pas dû à la compagnie!
There are 526 other reviews on Air France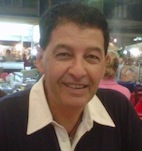 Great flyer
Bangkok
315 reviews
184 flights
Flight review on Air France
"Bien que je dispose d'une carte de fidélité AF, celle-ci ne m'est d'aucune utilité: aucune reconnaissance de passager fréquent, et sutout impossibilité de choisir son (...)" Read more
0

0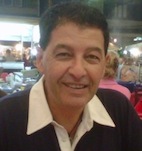 Great flyer
Bangkok
315 reviews
184 flights
Flight review on Air France
"Un nouveau système d'embarquement automatisé plutôt efficace et permettant d'accéder à bord plus aisément. L'equipage passe pour distribur une petite collation à bord de ce vol. (...)" Read more
0

0

a guest
Flight review on Air France
"Que dire sinon que le vol Air France a été agréable sans trop de turbulences. Le service est presque parfait. Cependant, trop d'annonces sonores qui (...)" Read more
0

0