Home page > Airlines > Air France > Reviews on Air France > Review by hhamon
Review of a Paris CDG > Vienna flight on Air France
Written on 30/12/2013

Great flyer
Paris
117 reviews
103 flights
In-flight entertainment
ND
Le vol est parti avec deux heures de retard car le premier appareil avait une panne d'ordinateur de bord. Nous avons du changer d'appareil, ce qui a conduit à un départ retardé de deux heures et une connexion manquée à Vienne. A Vienne, nous avons été reroutés sur du Austrian Airlines + Alitalia + Air Malta pour rejoindre Malte vers 20:30 au lieu de 12:50 initialement prévu... Nos bagages n'ont pas été livrés à Malte, ils nous ont été livrés le lendemain soir à l'hôtel.
Ups and downs
Ups
Avion peu rempli
Enregistrement rapide des bagages
Viennoiseries et chocolat chaud pour le petit déjeuner
Downs
Retard de deux heures
Connexion manquée à Vienne
2 comments
Please log in to publish a comment.
12/01/2014 at 12:53 PM
hhamon commented:

Bonjour,

Oui je voyageais sur ce vol AF sous un numéro Austrian. Mes billets étaient réservés via Austrian mais le vol était opéré par Air France.

11/01/2014 at 11:52 AM
icarus75 commented:

Bonjour.
Voyagiez-vous sur AF sous numéro de vol OS ou avez-vous fait une erreur?
There are 526 other reviews on Air France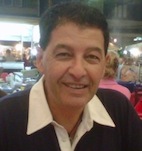 Great flyer
Bangkok
315 reviews
184 flights
Flight review on Air France
"Bien que je dispose d'une carte de fidélité AF, celle-ci ne m'est d'aucune utilité: aucune reconnaissance de passager fréquent, et sutout impossibilité de choisir son (...)" Read more
0

0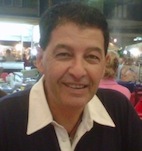 Great flyer
Bangkok
315 reviews
184 flights
Flight review on Air France
"Un nouveau système d'embarquement automatisé plutôt efficace et permettant d'accéder à bord plus aisément. L'equipage passe pour distribur une petite collation à bord de ce vol. (...)" Read more
0

0

a guest
Flight review on Air France
"Que dire sinon que le vol Air France a été agréable sans trop de turbulences. Le service est presque parfait. Cependant, trop d'annonces sonores qui (...)" Read more
0

0