Home page > Airlines > Air France > Reviews on Air France > Review by thomas
Review of a Paris CDG > Miami, FL flight on Air France
Written on 24/01/2014

Frequent flyer
Paris
69 reviews
12 flights
In-flight entertainment
5/10
Vol pratiquement complet, dans toutes les classes (Business, Premium, Eco).

Départ un peu en retard, non rattrapé du fait d'une route plutôt longue pour rejoindre Miami (10h de vol): donc 40mn de retard à l'arrivée.

Assis en première rangée de la cabine Premium Economy, avec beaucoup de place pour les jambes.
Ups and downs
Ups
Equipage très sympathique
Bon catering
Deuxième prestation un peu trop légère niveau quantité mais avec un élément chaud, ce qui est nouveau
Le "tube" rempli de douceurs : calissons, chocolat, pâte de fruit, caramel au beurre salée, etc...
Trousse de voyage de qualité
Celle-ci spécialement griffée pour les 80 ans d'Air France.
Le côté intimiste (cloisons, rideaux) de la cabine Premium Eco
Le casque anti-bruit.
Downs
Retard au départ et à l'arrivée
Le système de divertissement qui commence à dater, tant en terme d'interface que de quantité de contenu.
0 comment(s)
Please log in to publish a comment.
There are 526 other reviews on Air France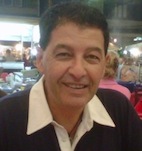 Great flyer
Bangkok
315 reviews
184 flights
Flight review on Air France
"Bien que je dispose d'une carte de fidélité AF, celle-ci ne m'est d'aucune utilité: aucune reconnaissance de passager fréquent, et sutout impossibilité de choisir son (...)" Read more
0

0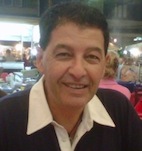 Great flyer
Bangkok
315 reviews
184 flights
Flight review on Air France
"Un nouveau système d'embarquement automatisé plutôt efficace et permettant d'accéder à bord plus aisément. L'equipage passe pour distribur une petite collation à bord de ce vol. (...)" Read more
0

0

a guest
Flight review on Air France
"Que dire sinon que le vol Air France a été agréable sans trop de turbulences. Le service est presque parfait. Cependant, trop d'annonces sonores qui (...)" Read more
0

0