Home page > Airlines > Air France > Reviews on Air France > Review by thomas
Review of a Houston, TX > Paris CDG flight on Air France
Written on 04/02/2014

Frequent flyer
Paris
69 reviews
12 flights
In-flight entertainment
5/10
Other comments
Boarding
Aircraft was full in premium classes, but not in economy, so the the boarding was quick.
Cabin
Cabin was clean and tidy.
Seat
Seat to standard for long-haul economy. Legroom was fine for me.
Catering
The catering service was good for economy. First an appetizer: pretzels with free champagne, wine, beer, soft or alcoholic drinks. You could even ask for a bloody mary.
In-flight entertainment
In-flight entertainment could be much better. The system is a bit old now on Air France's Boeing 777-200. The screen is not very large and the image quality is so-so.
Travel Kit
The headphones are good.
Crew
Very friendly crew. The hostess working in my part of the cabin was smiling, helpful, and chatting with the passengers. Nice !
Punctuality
We departed 30mn late from Houston but arrived on-time in CDG.
0 comment(s)
Please log in to publish a comment.
There are 526 other reviews on Air France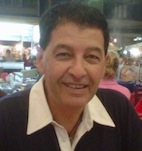 Great flyer
Bangkok
315 reviews
184 flights
Flight review on Air France
"Bien que je dispose d'une carte de fidélité AF, celle-ci ne m'est d'aucune utilité: aucune reconnaissance de passager fréquent, et sutout impossibilité de choisir son (...)" Read more
0

0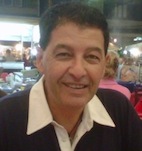 Great flyer
Bangkok
315 reviews
184 flights
Flight review on Air France
"Un nouveau système d'embarquement automatisé plutôt efficace et permettant d'accéder à bord plus aisément. L'equipage passe pour distribur une petite collation à bord de ce vol. (...)" Read more
0

0

a guest
Flight review on Air France
"Que dire sinon que le vol Air France a été agréable sans trop de turbulences. Le service est presque parfait. Cependant, trop d'annonces sonores qui (...)" Read more
0

0