Home page > Airlines > EasyJet > Reviews on EasyJet > Review by thomas
Review of a London Luton > Paris CDG flight on EasyJet
Written on 06/03/2014

Frequent flyer
Paris
69 reviews
12 flights
In-flight entertainment
ND
Other comments
Boarding
Priority boarding.
Cabin
Pretty old cabin compared to other Easyjet aircrafts.
Seat
As there was no passenger seating on one of the over wings emergency exit, a cabin crew asked me if I would like to seat there. I had the row for myself and more legroom.
0 comment(s)
Please log in to publish a comment.
There are 72 other reviews on EasyJet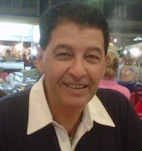 Great flyer
Bangkok
315 reviews
184 flights
Flight review on EasyJet
"Easy-Jet est une compagnie low-cost. Donc, le service est tout ce qu'il y a de plus médiocre. On fait payer tous les extras: le siège (...)" Read more
0

0

Frequent flyer
74 reviews

Flight review on EasyJet
"Temps superbe et vol parfait avec un atterrissage un peu brutal! A souligner les informations sur le vol données par le poste. Vol complet et embarquement un (...)" Read more
0

0

Frequent flyer
PARIS
91 reviews
85 flights
Flight review on EasyJet
"classique, service, propreté, ponctualité, pris tres doux, du EASYJET pur jus. De plus meteo agreable avec un grand soleil, et une vue magnifique de LYON (...)" Read more
0

0