Home page > Airlines > Tunisair > Reviews on Tunisair > Review by hhamon
Review of a Paris Orly > Tunis flight on Tunisair
Written on 10/06/2012

Great flyer
Paris
117 reviews
103 flights
In-flight entertainment
ND
A l'exception du catering, l'ensemble du voyage a été laborieux. Tunisair est une compagnie nationale qui n'en a vraiment pas l'air.
Ups and downs
Downs
Pas d'enregistrement en ligne ou sur une borne
J'ai été obligé de me taper une file d'attente interminable (voir photo) pendant 30 minutes pour récupérer ma carte d'embarquement (je n'avais que des bagages à main)
Au comptoir je demande une issue de secours (toutes prises) ou un siège le plus en avant de l'appareil
Je me vois affecter le siège 26A (il y a 28 rangées dans l'appareil) sans que l'on m'ait demandé mes préférences (hublot ou couloir).
Le vol était prévu à 17h35 et nous avons embarqué à 18h00
Le push back à 18h40..
Pendant l'embarquement, l'équipage était inexistant
Ils ont préféré rester au fond de l'appareil à discuter alors que nous avions déjà 1 heure de retard
La cabine a été nettoyée en vitesse
Les coffres à bagage étaient plein à craquer
Les membres de l'équipage ont eu la "bonne" idée de poser les valises de cabine restantes sur les quelques sièges encore disponibles (vol plein à 90% au moins) en les serrant avec les ceintures
Je doute que ce soit super autorisé niveau sécurité...
Enfin le pitch du siège est ridicule
Mes genoux touchaient le siège devant moi.
1 comment
Please log in to publish a comment.
11/06/2012 at 12:00 AM
hhamon commented:

J'ai aussi profité de ce voyage pour m'inscrire à PARAFE. Je suis super impressionné par ce moyen de passer les douanes. L'inscription prend 5 minutes top chrono et le passage de la PAF via le sas PARAFE ne prend qu'une minute. Un vrai gain de temps à l'aéroport.
There are 4 other reviews on Tunisair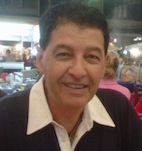 Great flyer
Bangkok
320 reviews
188 flights
Flight review on Tunisair
"Ce vol d'environ deux heures ne fait l'objet que d'un petit-déjeuner de base. Il a fallu prendre une navette au d´´part pour aller jusqu'à l'appareil. (...)" Read more
0

0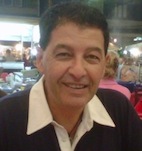 Great flyer
Bangkok
320 reviews
188 flights

Novice traveler
1 review

"très bon vol dans l'ensemble, avion Airbus A320, très confortable, catering correct (...)" Read more
0

0