Home page > Airlines > Air France > Reviews on Air France > Review by thomas
The classic "La Navette" flight to Orly
Written on 07/12/2014

Frequent flyer
Paris
69 reviews
12 flights
In-flight entertainment
ND
This "La Navette" flight (the name of Air France domestic shuttle services from/to Orly) was almost full but the boarding was completed very quickly.
Nice cabin crew, very well groomed and chic in their uniforms. Cabin was spotless : we could hardly believe that the aircraft did an incoming flight. The Recaro seat is slim and bit hard but the legroom is good.
The captain made an announcement during the flight, stating the route of the flight and the weather forecast in Paris.
We arrived on time in Orly.
0 comment(s)
Please log in to publish a comment.
There are 527 other reviews on Air France

Novice traveler
MARSEILLE
3 reviews

Flight review on Air France
"Déception. Si le siège est correct et l'équipage au top, le repas est immonde. Selon la pub: "Profitez d'une cuisine savoureuse". On ne doit pas parler la (...)" Read more
0

0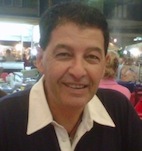 Great flyer
Bangkok
351 reviews
221 flights
Flight review on Air France
"Bien que je dispose d'une carte de fidélité AF, celle-ci ne m'est d'aucune utilité: aucune reconnaissance de passager fréquent, et sutout impossibilité de choisir son (...)" Read more
0

0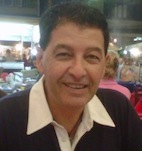 Great flyer
Bangkok
351 reviews
221 flights
Flight review on Air France
"Un nouveau système d'embarquement automatisé plutôt efficace et permettant d'accéder à bord plus aisément. L'equipage passe pour distribur une petite collation à bord de ce vol. (...)" Read more
0

0