Home page > Airlines > Air France > Reviews on Air France > Review by thomas
A pleasant short flight with Air France
Written on 26/12/2014

Frequent flyer
Paris
69 reviews
12 flights
In-flight entertainment
ND
Just when I arrived at the airport, I received a SMS from Air France informing me on the departure gate of my flight and wishing me a nice trip, which I found is a very nice touch.

Boarding was done promptly and on time, respecting Skypriority. The co-pilot and the purser were warmly welcoming the passengers at the forward door of the aircraft.

We pushed-back 5 minutes late because the flight was packed, with a few unaccompanied minors.

Cabin was a bit dated but it will be refurbished in 2015 with brand new leather seats. However the seat was wide enough with a good legroom.

The service was done quickly on this 55 minutes flight with a free selection of hot and cold drinks, and two small chocolate cookies.

We arrived 5 minutes early at the parking stand. I couldn't ask for more.
0 comment(s)
Please log in to publish a comment.
There are 527 other reviews on Air France

Novice traveler
MARSEILLE
3 reviews

Flight review on Air France
"Déception. Si le siège est correct et l'équipage au top, le repas est immonde. Selon la pub: "Profitez d'une cuisine savoureuse". On ne doit pas parler la (...)" Read more
0

0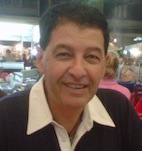 Great flyer
Bangkok
351 reviews
221 flights
Flight review on Air France
"Bien que je dispose d'une carte de fidélité AF, celle-ci ne m'est d'aucune utilité: aucune reconnaissance de passager fréquent, et sutout impossibilité de choisir son (...)" Read more
0

0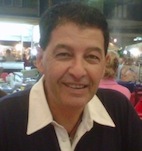 Great flyer
Bangkok
351 reviews
221 flights
Flight review on Air France
"Un nouveau système d'embarquement automatisé plutôt efficace et permettant d'accéder à bord plus aisément. L'equipage passe pour distribur une petite collation à bord de ce vol. (...)" Read more
0

0