Home page > Airlines > Air France > Reviews on Air France > Review by thomas
Flight delayed
Written on 28/12/2014

Frequent flyer
Paris
69 reviews
12 flights
In-flight entertainment
ND
This A321 was completely full. Boarding was done quite quickly though.
The cabin was fresh and clean and the catering (free selections of cold and hot drinks, plus salty crackers) was fine enough for this 55 minutes flight.
On the downside we arrived 35 minutes late in Paris Orly (due to the delay of the incoming flight) and the cabin crew were not particularly smiling.
0 comment(s)
Please log in to publish a comment.
There are 526 other reviews on Air France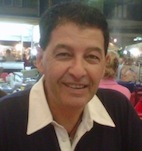 Great flyer
Bangkok
351 reviews
221 flights
Flight review on Air France
"Bien que je dispose d'une carte de fidélité AF, celle-ci ne m'est d'aucune utilité: aucune reconnaissance de passager fréquent, et sutout impossibilité de choisir son (...)" Read more
0

0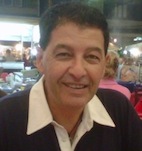 Great flyer
Bangkok
351 reviews
221 flights
Flight review on Air France
"Un nouveau système d'embarquement automatisé plutôt efficace et permettant d'accéder à bord plus aisément. L'equipage passe pour distribur une petite collation à bord de ce vol. (...)" Read more
0

0

a guest
Flight review on Air France
"Que dire sinon que le vol Air France a été agréable sans trop de turbulences. Le service est presque parfait. Cependant, trop d'annonces sonores qui (...)" Read more
0

0