Home page > Airlines > Air France > Reviews on Air France > Review by AntoineQ
Comme d'habitude
Written on 07/03/2015

Occasional traveler
Caen
48 reviews
2 flights
In-flight entertainment
ND
Catering: ne proposaient que du salé.
Vol vide donc forcément plus agréable. Les hôtesses devraient faire leurs commentaires à vois plus basse (l'une n'aimant pas l'autre.). Impression que les PNC sont chez eux"à la maison". Pas déplaisant en ce qui me concerne je trouve ça même amusant mais je ne suis pas sûr que tout le monde serait du même avis. A l'arrivée comme parfois à CDG la porte du bout de la passerelle s'est fermée et verrouillée sur nous, nécessitant quelques minutes d'attente. Commentaire ironique d'un passager anglophone: "Welcome to Paris!".
0 comment(s)
Please log in to publish a comment.
There are 526 other reviews on Air France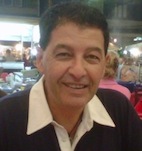 Great flyer
Bangkok
351 reviews
221 flights
Flight review on Air France
"Bien que je dispose d'une carte de fidélité AF, celle-ci ne m'est d'aucune utilité: aucune reconnaissance de passager fréquent, et sutout impossibilité de choisir son (...)" Read more
0

0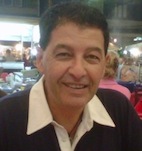 Great flyer
Bangkok
351 reviews
221 flights
Flight review on Air France
"Un nouveau système d'embarquement automatisé plutôt efficace et permettant d'accéder à bord plus aisément. L'equipage passe pour distribur une petite collation à bord de ce vol. (...)" Read more
0

0

a guest
Flight review on Air France
"Que dire sinon que le vol Air France a été agréable sans trop de turbulences. Le service est presque parfait. Cependant, trop d'annonces sonores qui (...)" Read more
0

0