Home page > Airlines > Air France > Reviews on Air France > Review by air470
Review of a London Heathrow > Paris CDG flight on Air France
Written on 11/03/2012

Frequent flyer
PARIS
91 reviews
85 flights
In-flight entertainment
ND
RAS.
Le bemol, rien à voir avec le vol, c'est le controle des passeports à CDG au 2E, deux guichets d'ouvert pour à peu pres 600 passagers, 40 minutes d'attente !
Ups and downs
Ups
Pontualité
PNC sauf 1 (voir ci dessous)
Downs
Sur 5 hotesses une faisait vraiment la tete.......
2 comments
Please log in to publish a comment.
11/03/2012 at 11:44 PM
air470 commented:

Non c est uniquement avec mon statut flying blue platinum. J ai accès à tous les lounges skyteam qq soit ma classe de voyage.


11/03/2012 at 10:37 PM
hhamon commented:

Comment as-tu eu accès au salon en volant en Economie ? As-tu utilisé des miles ou bien as-tu payé les 35 euros de droit d'entrée ?
There are 526 other reviews on Air France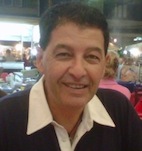 Great flyer
Bangkok
351 reviews
221 flights
Flight review on Air France
"Bien que je dispose d'une carte de fidélité AF, celle-ci ne m'est d'aucune utilité: aucune reconnaissance de passager fréquent, et sutout impossibilité de choisir son (...)" Read more
0

0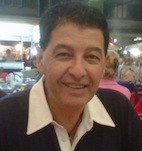 Great flyer
Bangkok
351 reviews
221 flights
Flight review on Air France
"Un nouveau système d'embarquement automatisé plutôt efficace et permettant d'accéder à bord plus aisément. L'equipage passe pour distribur une petite collation à bord de ce vol. (...)" Read more
0

0

a guest
Flight review on Air France
"Que dire sinon que le vol Air France a été agréable sans trop de turbulences. Le service est presque parfait. Cependant, trop d'annonces sonores qui (...)" Read more
0

0