Home page > Airlines > HOP ! > Reviews on HOP ! > Review by Xavier
Service basique mais équipage charmant
Written on 01/12/2014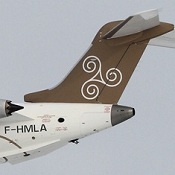 Occasional traveler
Paris
34 reviews
38 flights
In-flight entertainment
ND
A l'heure du dîner et sur un vol de cette durée, une prestation un peu plus copieuse que le traditionnel mélange sucré salé serait la bienvenue. On est malheureusement juste sous la limite fatidique des 2h30. Heureusement, la gentillesse de l'équipage rattrape ce petit inconvénient ! Cet appareil est d'ailleurs plutôt confortable et nous avons eu en plus la chance d'être en issue de secours. Arrivée à l'heure, petite attente pour avoir une passerelle, mais compensée par le fait que nous avons pu bénéficier d'un débarquement au contact et en plus au terminal 2F et non 2G comme prévu.
0 comment(s)
Please log in to publish a comment.
There are 29 other reviews on HOP !

Occasional traveler
Caen
48 reviews
2 flights
Flight review on HOP !
"Aucune annonce sur un retard prévisible, au début de 15 mn, puis 15 mn, etc jusqu'à une heure sans aucune annonce ni explication. Une partie (...)" Read more
3

0

Frequent flyer
Paris
69 reviews
12 flights
Flight review on HOP !
"HOP!, the regional wing of Air France, operates two daily flights between Brussels and Bordeaux via Nantes with an 50 seats jet, the Embraer E145. (...)" Read more
5

0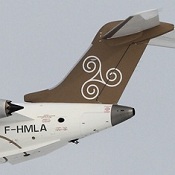 Occasional traveler
Paris
34 reviews
38 flights
Flight review on HOP !
"Equipage charmant. Embarquement avec 10 minutes de retard en raison de l'arrivée tardive de l'appareil. Arrivée à Oslo avec 5 minutes de retard. Appareil confortable, (...)" Read more
2

0