Home page > Airlines > Norwegian > Reviews on Norwegian > Review by lyonaf
Review of a Oslo > Bordeaux flight on Norwegian
Written on 20/08/2013

Novice traveler
17 reviews
17 flights
In-flight entertainment
ND
Chose bizare, on ne m'a pas demander la présentation d'une pièce d'identité au contrôle de police ! uniquement la carte d'embarquement.
Près de 40 minutes de retard au départ, 30 à l'arrivée. changement de porte d'embarquement au dernier moment. Attente qui m'a semblé interminable dans la passerelle. Suivant le numéro des places et pour les passagers arrières descente sur le tarmac. Taux de remplissage plus qu'honnête pour ce dernier vol de Oslo, environ 70 %.
Ups and downs
Downs
Embarquement plus que poussif..
voir en pagaille sur la fin.
0 comment(s)
Please log in to publish a comment.
There are 6 other reviews on Norwegian
Great flyer
Bangkok
324 reviews
193 flights
Flight review on Norwegian
"Norwegian est une compagnie low cost plutôt plaisante et surtout très fiable. Les avions partent et arrivent à l'heure. État de la cabine nickel et (...)" Read more
0

0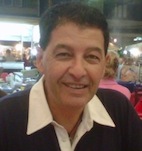 Great flyer
Bangkok
324 reviews
193 flights
Flight review on Norwegian
"L'état de la cabine et de l'appareil font bonne impression. Il y a suffisemment de place entre les sièges pour ne pas se sentir compressé. (...)" Read more
0

0

Novice traveler
17 reviews
17 flights
"20 minutes de retard au départ et 10 à l'arrivée. Vol complet. Rien à dire 1h de vol. Embarquement et débarquement sans aucun problème. (...)" Read more
0

0