Home page > Airlines > Volotea > Reviews on Volotea > Review by a guest
Worst Travel Experience of My Life
Written on 17/06/2016

a guest
In-flight entertainment
2/10
Attempted to fly with this airline from Naples to Santorini. We were initially delayed 2 hours. Then, 2 more. Finally it was delayed until the next morning at 8:45 with no explanation (or apology). We were packed into a bus and driven to an Unknown location (hotel) where we were promised food. After arrival we had to wait another hour for a plate of rice and ham. By the time we finished dinner we had 5 hours to sleep before being taken back to airport.

Next morning we arrived at airport at 5:45am to find that the plane was delayed until 11:20. Shortly after (and after much arguing between customers and airport staff) it was completely cancelled. Again, no explanation at all or apology from Volotea. They tried to get us to take a bus from Naples to Bari (2 hours away) for another flight but couldn't guarantee seats or that the plane was even there. We decided not to take the risk. We had already lost two days from our vacation and $1100 and weren't willing to lose any more.

We've since followed up with other passengers and they are STILL (4th day) trying to get to Santorini. We hope to get reimbursed/compensated for our lost time and hotel accommodations along with connecting flights. And will fight to do so.

Please do yourself a favor and DO NOT book with Volotea. It's not worth saving a few dollars on a ticket. You could potentially lose your entire vacation like we have!
0 comment(s)
Please log in to publish a comment.
There are 12 other reviews on Volotea

a guest
Flight review on Volotea
"VOLOTEA, une misère, une compagnie à oublier. Ça fait deux ans qu'ils proposent des horaires "intelligents" et qui permettent aux clients de ne pas perdre une (...)" Read more
0

0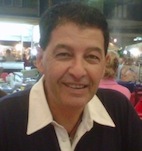 Great flyer
Bangkok
351 reviews
221 flights
Flight review on Volotea
"Une nouvelle fois, la compagnie a dû s'excuser auprès des passagers! À l'origine, le vol était prévu à 10h30 du matin. Puis un courrier a annoncé (...)" Read more
0

0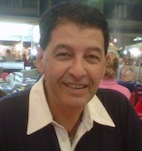 Great flyer
Bangkok
351 reviews
221 flights
Flight review on Volotea
"L'ère des "low-costs" a rendu les vols désagréables. Siège hublot au 1er rang payé en supplément. Le siège n'est pas du tout inclinable! Je n'évoquerai (...)" Read more
0

0