Home page > Airports > Doha > Reviews on lounges of Doha airport > Review by chrismate
Remarquable!
Written on 10/06/2015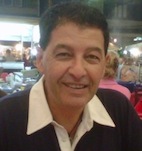 Great flyer
Bangkok
351 reviews
221 flights
Services (Wifi, work stations, showers, spa etc...)
10/10
J'ai rarement été dans un salon aussi vaste et aussi luxueux. Le restaurant de l'étage propose des menus dignes d'un très grand restaurant avec un grand choix de vins (pas moins de 5 vins rouges différents).
0 comment(s)
Please log in to publish a comment.