Home page > Airports > Doha > Reviews on lounges of Doha airport > Review by chrismate
Top notch!
Written on 13/10/2016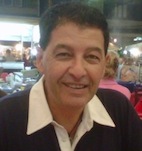 Great flyer
Bangkok
351 reviews
221 flights
Services (Wifi, work stations, showers, spa etc...)
10/10
Ce salon réservé aux passagers de la classe affaires est l'un des meilleurs à ma connaissance. Il possède un véritable restaurant à l'étage avec un self-service de grande qualité.
0 comment(s)
Please log in to publish a comment.