Home page > Airports > Muscat - Seeb > Review on Muscat - Seeb airport > Review by chrismate
Aéroport flambant neuf.
Written on 16/02/2019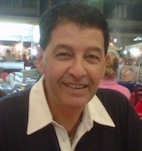 Great flyer
Bangkok
351 reviews
221 flights
MCT
Arrival at Muscat - Seeb, Oman
Terminal Principal
In february 2019
9/10
Immigration and customs
8/10
Transport and parking
8/10
Signage and pathways
10/10
Ce nouvel aéroport est d'un luxe incroyable avec un grand nombre de prestations diverses. Bel éclairage tamisé très agréable. Tapis roulant facilitant la marche des voyageurs.
0 comment(s)
Please log in to publish a comment.