Home page > Airports > Paris CDG > Reviews on lounges of Paris CDG airport > Review by chrismate
Qualité et agencement perfectibles!
Written on 14/04/2019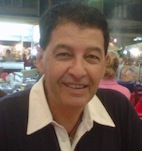 Great flyer
Bangkok
351 reviews
221 flights
Services (Wifi, work stations, showers, spa etc...)
8/10
Même le salon n'est pas à la hauteur des standards que l'on peut trouver ailleurs!
Décidemment Roissy tient à détenir le label de la lantrne rouge à tous les niveaux!
0 comment(s)
Please log in to publish a comment.