Home page > Airports > Zanzibar > Reviews on lounges of Zanzibar airport > Review by chrismate
Le calme heureusement!
Written on 17/02/2019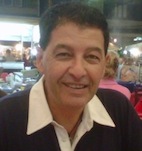 Great flyer
Bangkok
351 reviews
221 flights
ZNZ
Ethiopian Airlines Lounge lounge in Zanzibar airport, Tanzania
In february 2019
2/10
Services (Wifi, work stations, showers, spa etc...)
2/10
Ce salon n'a vraiment rien d'avenant. Le service d'accueil donne le ton, alors qu'ici les gens sont plutôt sympathiqus.
On est content quand c'est fini et qu l'on doit embarquer!

0 comment(s)
Please log in to publish a comment.